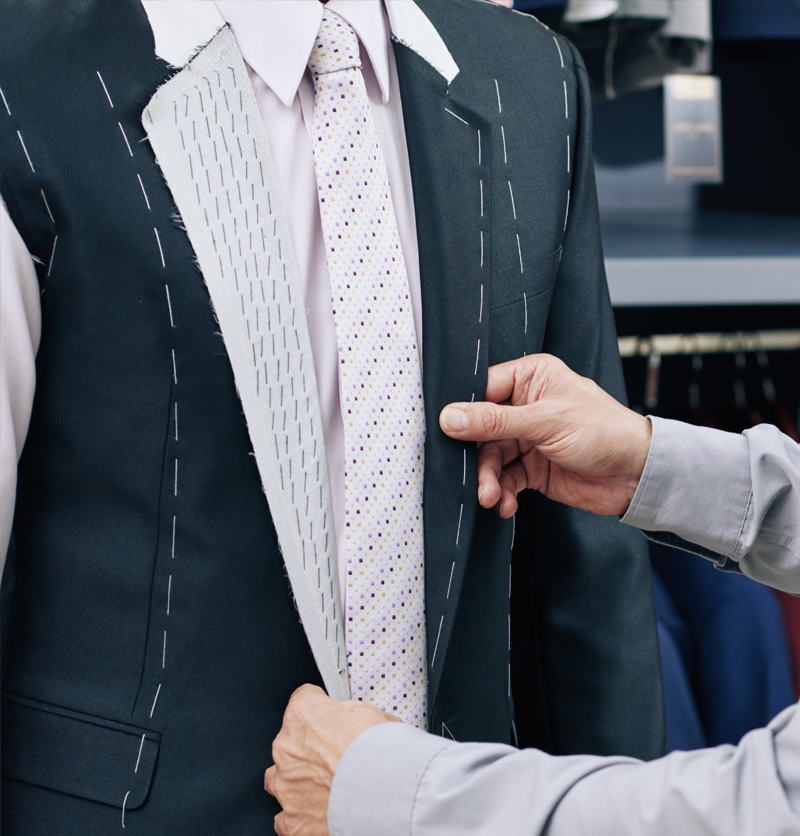 Individually made to measure on request, as a one-off for an unmistakable personality.
Tradition lives in our manufactory where skilful hands with needle and thread create masterpieces of tailoring from the finest cloth and the best ingredients.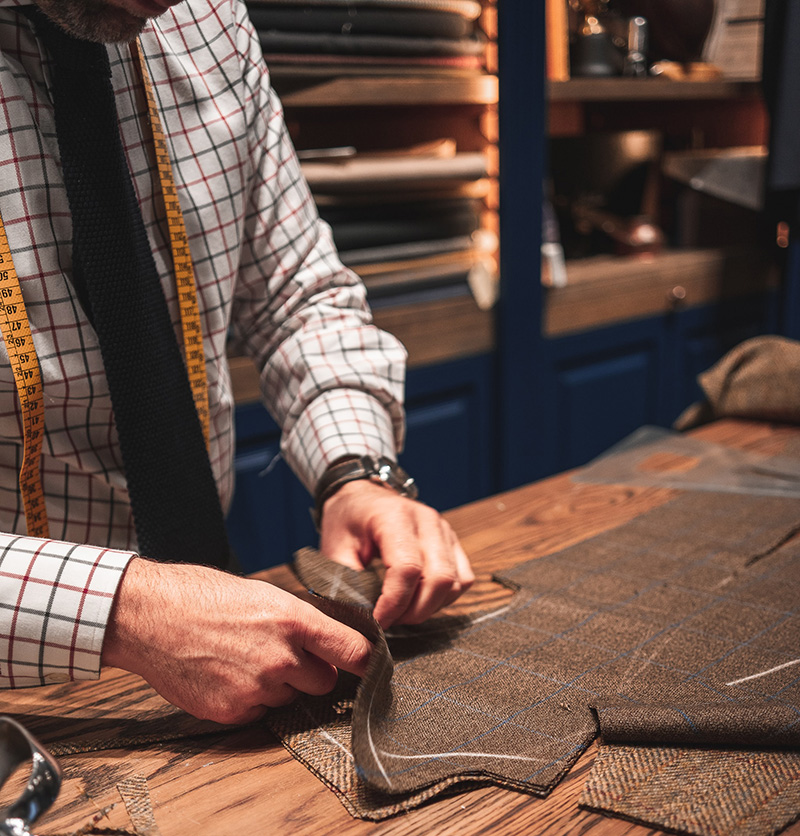 Lightness and elegance should no longer be a contradiction in their terms.
The gentleman wants flattering comfort that results from the combination of fine cloth, feather-light interlinings and flexible hand seams – comfortable luxury.
A Regent suit is more than the sum of many work steps, it is the result of a long tradition and the accumulated knowledge of three generations of tailors. In this way, tangible style is created by hand from noble fabrics.
It is a well-known fact that details make the difference. Even with a suit. Some details are visible, such as the hand-sewn buttonhole or the sewn-through edge on the lapels. You'll feel other details when you wear it – whether it's the extra freedom of movement thanks to a little more room in the sleeves or the airy semi-lining in a feather-light summer jacket. At Regent, every detail counts. That is why people with a sense of proportion and tact are irreplaceable at Regent.
Anyone who visits the manufactory is amazed at how much it resembles a large tailor's workshop. Of course there are machines, but the hands set the pace. They handle needle and thread, scissors and irons with great skill and full of respect and love for the fine cloths from Italy, England or Scotland. Stitch by stitch and in many hours of patient work.
At Regent, modernity and tradition are not contradictory, even when it comes to cutting. The pattern, whether for a suit, jacket, trousers or coat, is constructed by a model maker. Based on individual measurements or according to the designer's design for the collection. The pattern is then transferred to the fabric by hand before the cutter uses heavy tailor's scissors to cut out all the individual pieces by hand. Just like tailors have been doing for centuries. Concentrated and with a sure hand, because the valuable material does not forgive any mistakes.
The insert is the soul of the suit. You don't see her, but she is what makes him special. Because it is only through the interlining, which is perfectly matched to the fabric in terms of its softness and artistically pricked, that the fabric gets its shape and line. Regent uses only soft, loosely worked linen interlinings, with the occasional small addition of horsehair for a touch of elasticity.
Tailors shape the fabric with an iron and steam, they stretch or shorten it, iron in width and create that little bit of extra space on certain parts of the body that makes the tailor-made suit so comfortable, e.g. B. in the armpit or over the shoulder blades. Ironing is more than the creases of the trousers, it is the art that gives the fabric dimension.